Curated by Alfredo Cramerotti and Simon Sheikh
for Quad, Derby, UK
Exhibition in 3 Chapters:
The Speaker: 28th May-19th June 2011
The Image: 22nd June-10th July 2011
The Militant: 13th-31st July 2011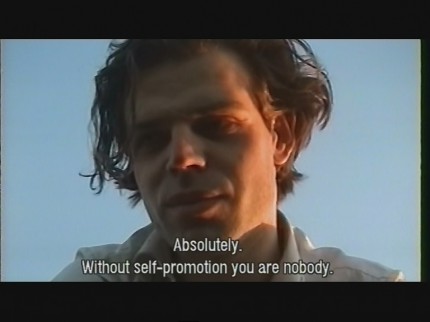 Throughout time people have been compelled to record and share 'news' from cave drawings to citizen journalism. Aesthetic Journalism is an exhibition that explores the seemingly incompatible components such as aesthetic experience and political activism; community events and private investigations. The exhibition puts forward the idea that art and journalism are not separate forms of communication, but rather two sides of a unique activity; the production and distribution of information.
Artists include, among others: Sammy Baloji, Eric Baudelaire, Renzo Martens, Katya Sander, Hito Steyerl and Walid Raad/The Atlas Group.
QUAD Extra Spaces (corridors/screens)
Extra gallery spaces
'NEWS! New Event World Spectacular'
curated by Lauren Mele and Hannah Conroy.
Aesthetics of Journalism miscellany and short film works, including BFI Mediatheque's new Special Collection of 20 films selected by QUAD and BFI curators on the theme of the exhibition.