A new exhibition exploring the apparently opposite realms of Journalism and Art launches in QUAD, Derby in May. All that Fits: The Aesthetics of Journalism will be on display in QUAD Gallery from Saturday 28th May until Sunday 31st July 2011.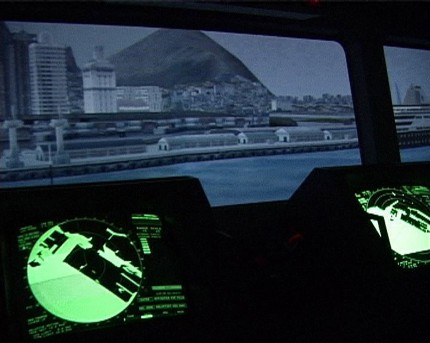 All that Fits: The Aesthetics of Journalism explores the idea that art and journalism are not separate forms of communication, but rather two sides of a unique activity, the production and distribution of images and information. What the project brings to surface are the ways of communicating this nexus of image production and information procedures, and the aesthetic principles in these acts of transmission.
The exhibition will be presented in three chapters: The Speaker, The Image and The Militant. These three separate displays of artwork respond to the overall theme and each include new artworks. 'The Speaker' runs from 28th May – 19th June, and concerns itself with a specific figure; the speaking subject or author. How does this figure emerge through discourse, and what are its functions? What can be said and not said in order for a speaking subject to appear as real, as authentic, as authoritative and/or as truthful. How are subjects positioned, and how is truth produced, and subsequently, staged? Who can speak the truth, and does it require a certain kind of speech? For and to whom does one speak when speaking the truth, with power or to power? What is implied in certain speech acts and subject positions, such as the figure of 'the reporter' and 'the artist, as well as the 'witness' and the 'source'? As single figures, both the reporter and the artist have throughout modernity been viewed as such authentic voices and heroic figures. Simultaneously, though, they are constantly vilified as being complicit and corrupt, of reneging on their potential position of truth-sayer. What is the position of the speaker today, and how does this position influence the statement, whether artistic or journalistic?
Curated by Alfredo Cramerotti and Simon Sheikh. Artists in the first chapter include: Sammy Baloji, Yael Bartana, Eric Baudelaire, Anita Di Bianco, Douglas Fishbone, Wynne Greenwood and K8 Hardy, Graziela Kunsch, Lamia Joreige, Michael Takeo Magruder, Renzo Martens, Katya Sander, SLUM-TV, Hito Steyerl and Walid Raad/The Atlas Group.