a film by Vatche Boulghourjian
winner of the
3rd Prize at the 63 Festival du Cannes 2010
official selection of the Cinéfondation, La Sélection
1st Prize Abu Dhabi Film Festival
1st Prize Libanese Film Festival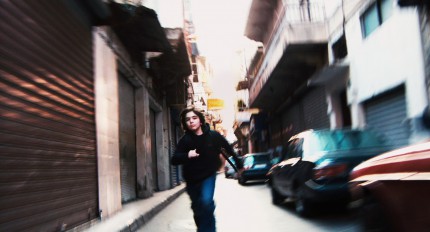 "Hinkerort Zorasune : Fifth Column c hronicles desperation and mourning in the marginalized Armenian quarter of Beirut through a weave of allegorical narratives. In a panic, Hrag has stolen his father's gun and fled home. As father searches for son, both discover paths to personal freedom in a city that offers no escape." (www.rebus-i.com)
The Fifth Column has been screened among other at the film festivals in Brazil, Armenia, Spain, Qatar, Serbia, Canada, USA.
.
.
The Fifth Column is gonna be on program at the forthcoming festivals:
Targowa Film and Music Festival (Poland, July 8-10, 2011)
Guanajuato International Film Festival (Mexico, July 22-31, 2011)
Palo Alto International Film Festival (USA, September 29-Oct 2, 2011)