KRAN>>FILMSPACE
Is closed per 01.2010 (Archive is open by appointment)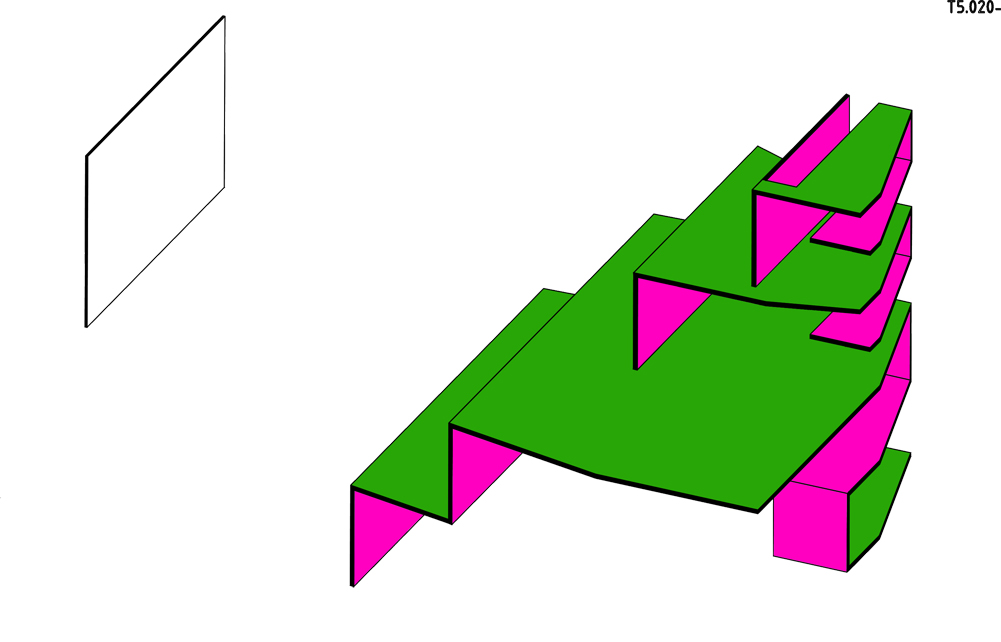 Tel 0495 360 586
People; Stefanie Bodien, Kristien van den Brande, Peter van Goethem, Adina Balog, Sarah Bogorad, Heidi Ballet & Lasse Lau
About—-
English
Kran>> Film Space is a versatile storefront space that comprises of a Cinema, Archive, and HQ for Kran Film Collective. It's a place that welcomes individual DIY initiatives and collaborations. Films screened in the space or produced by the collective will be available in the Archive. The Archive is open once a week or by request. In the Archive, you can purchase selected films and other items.
The Cinema, built by architect Mikkel Stubgaard, seats about 15-20 persons and is currently available for video projections. Screenings can either take place in the room or onto Place Saint-Géry.
Nederlands
Kran>> Film Space is een multifunctionele etalageruimte die dienst doet als cinema, archief en kantoorruimte van Kran Film Collective. De ruimte staat open voor individuele en collectieve doe-het-zelf projecten.Het archief bestaat uit films die getoond werden in Kran Film Space en films die geproduceerd werden door Kran Film Collective. De archiefcollectie wordt ook gedistribueerd via Kran Film Space.
De cinema werd gebouwd door de architect Mikkel Stubgaard en telt een 15 à 20-tal zitplaatsen. De ruimte wordt gebruikt voor binnenprojecties en buitenprojecties op het Sint-Goriksplein.
Français
Kran>>Film Space est un lieu polyvalent situé sur la Place Saint-Géry, contenant un espace de projection, des archives et le bureau de Kran Film Collective. C'est un endroit qui encourage des collaborations ainsi que des projets individuels. Chaque mercredi, les archives de Kran Film – se constituant de films qui y ont été projetés et de films produits par les membres du collectif – sont à consulter dans l'espace. Kran Film propose également un service de distribution pour ces films.
Le cinéma, comprenant 15 à 20 sièges, est construit par l'architecte Mikkel Stubgaard. Il est actuellement disponible pour des projections vidéo auxquelles le public assiste soit assis dans la salle pour les soirées thématiques, soit en se trouvant sur le trottor dehors pour les installations et selon la météo.
Network
B-Docs, initiated by Stefanie Bodien and in collaboration with ASBL Des Images and Kran Film, is a monthly cinema club featuring documentary films made in Belgium, created by both Flemish and Wallonian filmmakers. These experimental works are off-the-beaten-track, created as independent productions or as film school projects. As a cinema club serving to showcase works that would otherwise go unnoticed and unseen, B-Docs is a unique venue. Future B-Docs screenings are also programmed in Liege (at L'Aquilone).
Each B-Docs screening will have an overarching subject matter – such as "Traveling", "Portraits", or "War" – and will be composed of two or three different films (totaling approximately 90 minutes of programming)
www.desimages.be
CameraCartell is a group of international artists working with video and film. The network focuses on video art, experimental and independent film and opens a field for exhibitions, discussions, considerations, exchange and dialogue. The members of the CC do not give up their autonomy, but they subdue certain possible courses of action according to the CC. The CC exists between all spaces. Presentations of the group will be anywhere: Artist-Run-Spaces, cinemas, MOMA, a hut in Switzerland or a warlord-tent in Afganistan. For more information: www.cameracartell.com
Danish Cultural Institute Benelux For more information: www.dkibenelux.org/en/sprog_en.htm
Platform+ is a Brussels-based film collective that organizes film screenings, ranging from feature films to experimental art videos. Wary of our contemporary saturation with images, it aims for profound discussions about film and media, both with viewers, amateurs and professional artists. Platform+ organizes lectures, debates, symposia, workshops, master classes and ateliers. www.platformplus.org
SARMA is an artistic and discursive laboratory for criticism, dramaturgy and research in the field of dance and beyond. Sarma collects and organizes discursive practices. By compiling author based or thematically related text anthologies, published online on our website. But also by curating festivals, by providing dramaturgical assistance to performers, by organizing workshops, discussions, lectures, installations and research projects. Sarma is a breeding ground for artists and theoreticians to collaborate on shared problems and premises. Sarma aims for artistic work- and presentation formats that are inspiring to all. www.sarma.be