.
Sound from the Hallways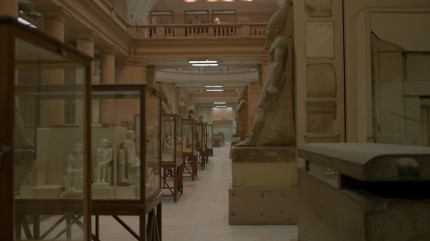 Lumiar Cité in Lisbon
11 January, 2012.
With his latest film Lasse Lau revisits history at the Egyptian Museum in Cairo and challenges concepts of historicism and museology from a time of the early 20th century when history was still seen as universal, and man believed in its abundant truth, to times where several histories challenge each other for the semblance of reality. The film in addition documents the atmosphere in one of the must classic and visually dense and unique museums in the world before it becomes history.
"The true picture of the past flits by. The past can be seized only as an image which flashes up at the instant when it can be recognized and is never seen again."
(From Walter Benjamin "On the concept of history")
Lumiar Cité
Rua Tomás del Negro, 8A
1750-105 Lisboa, Portugal
Wednesday to Sunday, 3pm to 7pm
The film is co-produced with Seen Films
Seenfilms / and supported by the Danish Arts Council and DCCD.
See more at: www.maumaus.org