Title: Sarah Vanagt. Film and video works (compilation 2003-2010)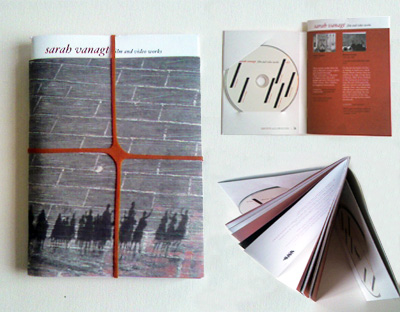 2 DVD's including the following films and video loops: Little Figures, History Lesson, Money Exchange, Resurrections, First Elections, Silent Elections, Boulevard d'Ypres, The Corridor and Baby Elephant + a  booklet with texts by Anke Bangma, Lars Kwakkenbos and Muriel Andrin.
Published by Balthasar, 2011.
.
The DVD edition can be ordered by sending an email to: sarah@vanagt.com.
Price: 18 euro + delivery cost (1,5 euro for Belgium, 3,5 euro for Europe)