English
Nederlands
Français
Dansk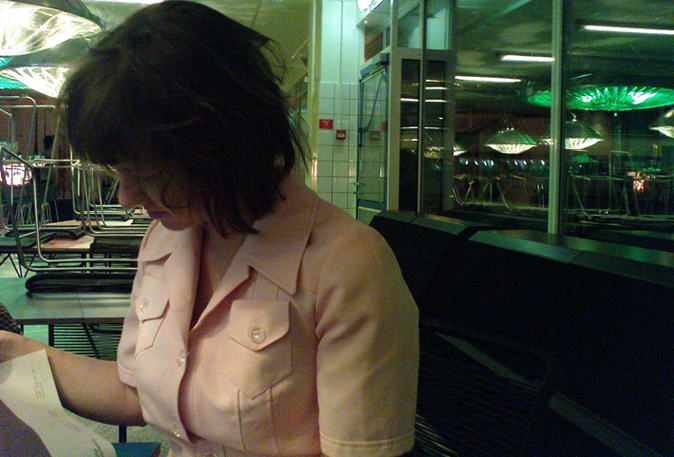 Kran Film Collective is a Brussels and Copenhagen based network of international visual artists and film makers from outside the traditional roam of filmmaking. The mission of the Kran Film Collective is to create a network that empowers its members to exchange experience and knowledge, expand their production and distribution possibilities, and showcase their works to the general public.
Kran Film Collective encourages films that can evolve, exchange, and revolutionize. It pushes for global social justice and awareness. Breaking with hegemonic media influences, Kran Film Collective wants to unite through creativity.
—-
Kran Film Collective is een Brussels en Kopenhaags netwerk van internationale filmkunstenaars buiten het traditionele veld van filmproductie. De missie van Kran Film is een netwerk creëren dat de leden in staat stelt om kennis en ervaring uit te wisselen, hun productie- en distributiemogelijkheden uit te breiden en hun werk aan het grote publiek te tonen.
Kran Film Collective moedigt films aan die kunnen evolueren, revolutioneren en wisselwerkingen tot stand kunnen brengen. Het collectief dringt aan op globale sociale rechtvaardigheid in een landschap dat gesegregeerd en isolerend geworden is, zowel op menselijk als op ruimtelijk vlak. Door te breken met de hegemonische invloed van de media, wil Kran Film Collective verenigen door creativiteit.
—-
Kran film Collective est un réseau d'artistes cinéastes basé à Bruxelles et à  Copenhague en-dehors du champ traditionnel cinématographique. Sa mission est de créer un réseau qui habilite ses membres à échanger expérience et connaissance, étendre ses possibilités de production et de distribution ainsi que de présenter leurs travaux à un public plus large.
Kran Film Collective encourage les films qui peuvent faire évoluer et échanger sous une forme radicale l'idée de justice sociale globale dans un contexte qui est devenu isolé aussi bien humainement que spatialement. Rompant avec l'hégémonie influente des médias, Kran Film Collective se veut uni dans sa créativité.
—-
Kran film Collective er et redskab til at løfte og transformere ideer fra et sted til et andet. Et sted hvor tunge materialer og emner konstant udvikles til nye, spændende, uudforskede områder.
Kran film tilskynder film der kan udvikle, udveksle og revolutionere. Vi fordrer global, social retfærdighed og kendskab.
Ved at gøre op med hegemoniske medie tendenser, vil Kran Film samles gennem kreativitet. DIY.
Netværket består af engagerede, internationale billedkunstnere og filmskabere, der bryder med de traditionelle rammer for filmkunst, så nye udtryk og hybrider opdages og synliggøres. Missionen er at kreere et netværk der giver medlemmerne mulighed for at udveksle erfaringer og viden, udvide deres produktions- og distributionsmuligheder og vise deres arbejder til offentligheden. Kranfilm har base i Bruxelles og København.